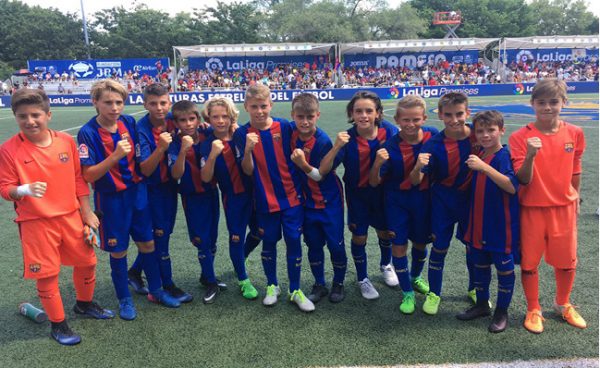 FC Barcelona is declared the winner of the III International LaLiga Promises Tournament held in New Jersey and sponsored by Pamesa Cerámica. The young blaugranas beat Real Madrid 3-2 in the final, giving them two titles in the LaLiga Promises. Last week Barcelona's future stars also won the PAMESA LaLiga Promises Tournament held at the Ciudad Esportiva Pamesa.
Villarreal CF U12, one step from the final
Villarreal's U12s came very close to the final of the III International LaLiga Promises Tournament in New Jersey, narrowly beaten 1-0 by Real Madrid in the semi-finals. The amarillos dominated possession of the ball, but the blancos were more effective. Enrique Herrero's shot hit the post in the Villarreal U12's best chance in the game, whereas Hugo scored the winning goal for Real Madrid. The amarillos had reached the semi-finals after coming third in Group C and eliminating Atlético de Madrid in the quarter finals of the tournament.
Pictures: LaLiga