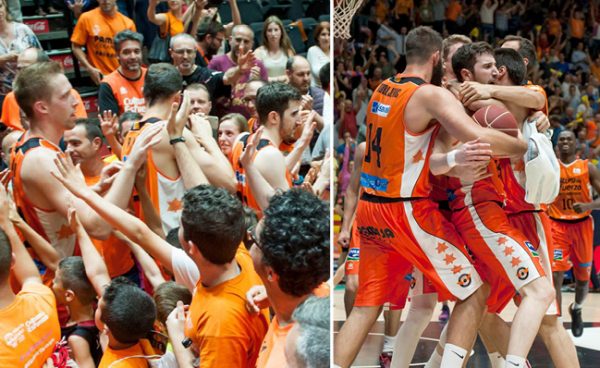 Despite their determination to excel themselves right till the bitter end, Valencia Basket lost in the fourth game of the Liga ACB semi-finals. Last Thursday the 'taronja' club couldn't outdo current champions Real Madrid, but they fought to the last moment, losing by just two points (80-82) against a team that had to struggle to win at la Fonteta.
An extremely even game brought the 2015-2016 season to a close, accompanied by outstanding support from the fans. Valencia Basket trainer, Pedro Martínez, said both he and the team were "saddened by the result, but proud of a great job done. I can't praise the group enough, and the work they've put in. And congratulate everyone on the great effort they've made from the first day right through till today".
 "The group has been sensational, they've worked really well and having players like this is like a seed, players should have the mentality my players have had this year. They can all walk with their heads held high; not everything is about winning and losing, there are other values that mean these players must walk with their heads held high", he said.