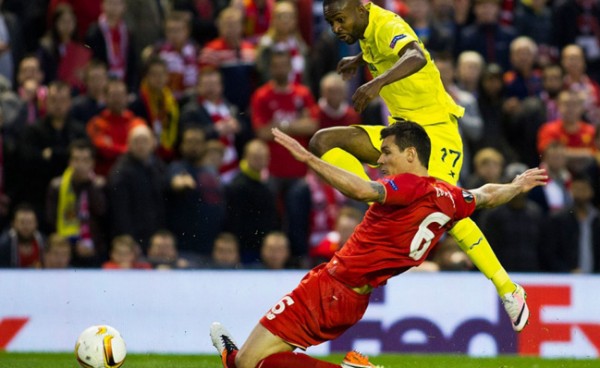 Only one step away from the Final. Villarreal fell in the Semi-finals of the UEFA Europa League after losing 3-0 to Liverpool at Anfield in a tie greatly effected by the referee's controversial calls.
The Submarine had two clear chances on goal shortly after kick off. In spite of Villarreal's efforts, it was Liverpool who scored first. The Final will have to wait.
The Villarreal CF manager, Marcelino García Toral, sadly reflected on his team's result against Liverpool: "It's obvious that what we tried to do didn't work for us. We didn't want to let in an early goal and we did. That first goal affected us quite a lot. Then we were playing against a team whose intensity was not always within the rules, but the referee let it happen. In the end, the Víctor Ruiz sending off finished the game for us", he commented.