The brand presents in its Universe catalogue a copying system with all the guarantees of safety, anti-slip and durability for outdoors.
The latest trends in swimming pool tiles point towards a real imitation of natural places and materials: cement, stone or wood are increasingly chosen for this outdoor area. Pamesa presents different series: Duplocem, Duplostone, Essen, Mosel, Sonoma, Vita and even in marble finished Albano.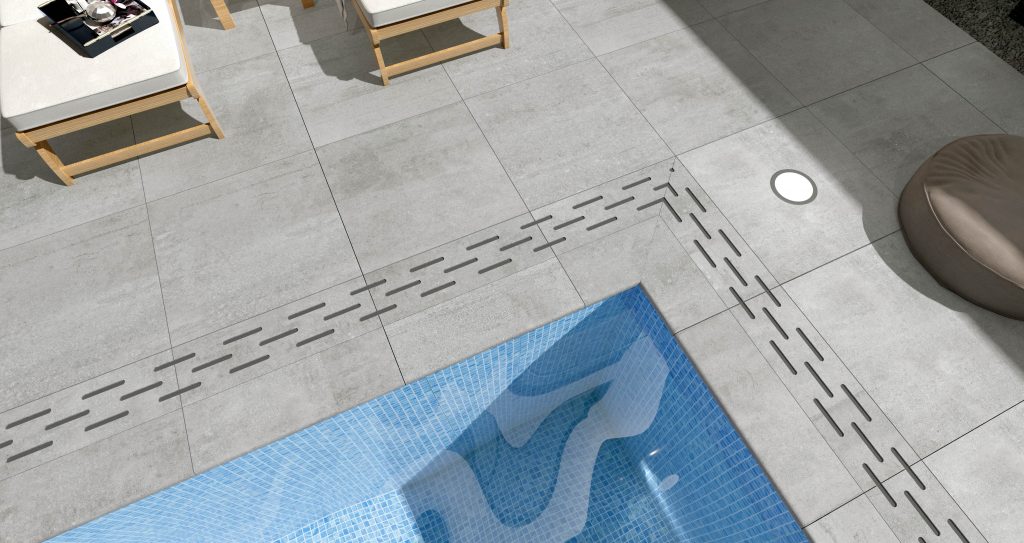 These copying systems can be placed directly on the concrete or directly on the structure of the pool shell, and are designed for swimming pools, aquatic centres, hydrotherapy, wellness areas and sports facilities. It is a set of pieces that allow an aesthetic pool-terrace integration and offers easy maintenance, long life and resistance to chemical products.
Grids, lighting circles, angles… All the necessary elements to serve as the perfect complement for your swimming pool.