Generally speaking, spring and summer are our favourite times of the year. With the cold damp weather behind us, thoughts turn to enjoying leisure and free time outdoors or relaxing on a terrace. And it is precisely for this reason that apartments, large flat roofs, balconies or inner courtyards contribute added value to any home, requiring the same care and maintenance as the interior spaces and rooms.
Today, new technological advances and non-slip glazes allow for exterior designer series, included in our Universe and Materia catalogue and created specifically for using in terrace and courtyard settings. They are mainly noted for their high resistance and their magnificent anti-slip effect. This is the leitmotiv of our collection in and out by Duplo; presented at Cevisama 2020, and on the other hand, the classic 20mm thick series that offer different finishes and possibilities: wood, cement or stone.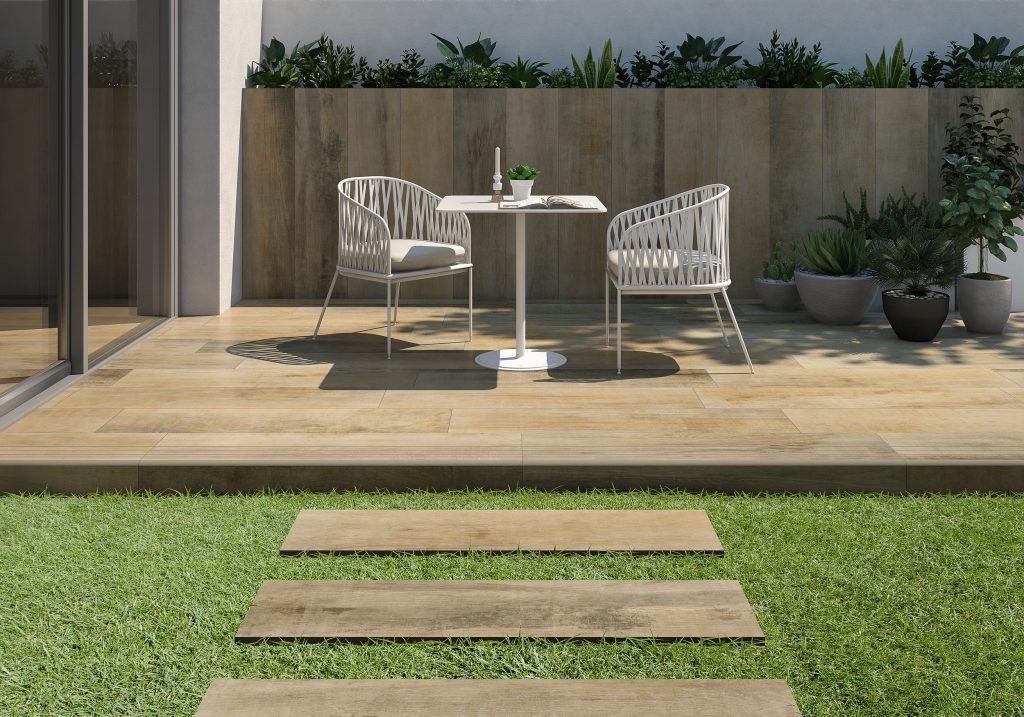 Our two new proposals to cover your terraces are: Duplocem 60×120 and Es. Essen 75,5×75,5 and 60,5×60,5 – Both are two designs with a cement appearance, in different shades, both warm and cold. Perfect tiles for both minimalist, rustic or century-modern designs.


Another of the properties of the 20mm tiles is that they can be laid in different ways: traditional laying, on elevated surfaces, on dry gravel and on dry grass. Different layings for different decorative styles. Essential designs to complete and condition your terrace for your summer plans!