Let spring into your home. Pamesa Cerámica brings you floral motifs inspired by textures to fill your interiors with these romantic touches that lend so much warmth to any room.
The Grace series, from the Maison collection, takes its inspiration from the legacy of wallpaper, offering spaces with a silky appearance and pleasant to the touch. Flowers give freshness, a note of springtime joy that at the same time guarantees elegance and distinction.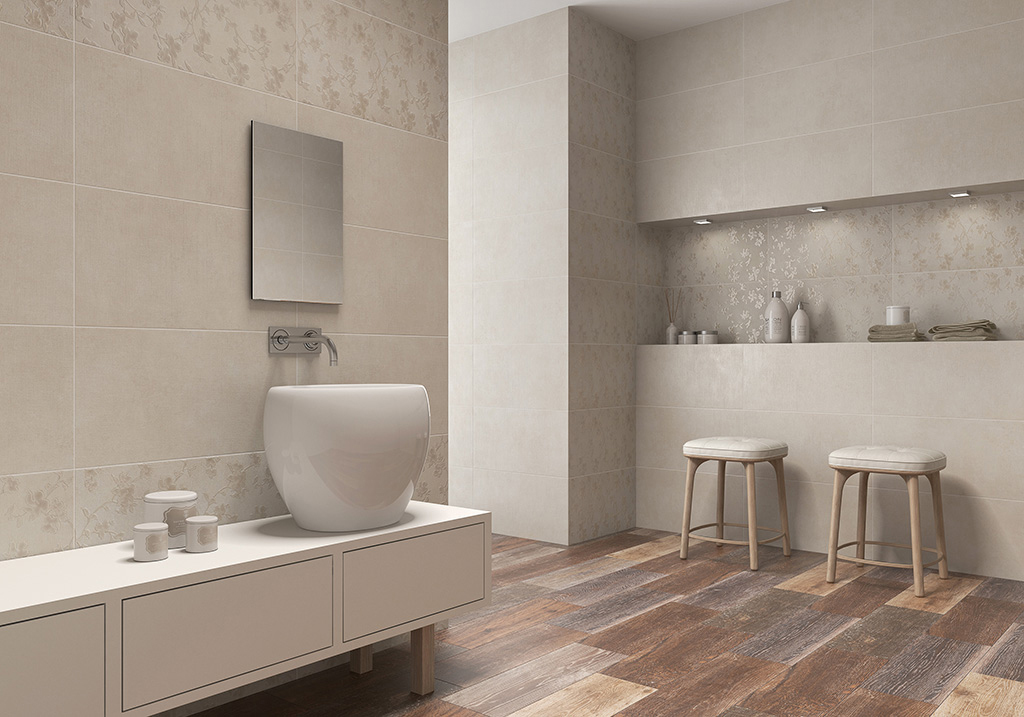 Plain and floral motifs combined within the same range of colours is a sure bet. Soft Marfil matches perfectly with Grace Beige, giving a sense of spaciousness, calm and harmony. Castle Antic floor tiles also blend richness to the space, providing a successful contrast that highlights the beauty and nostalgia of the wood look.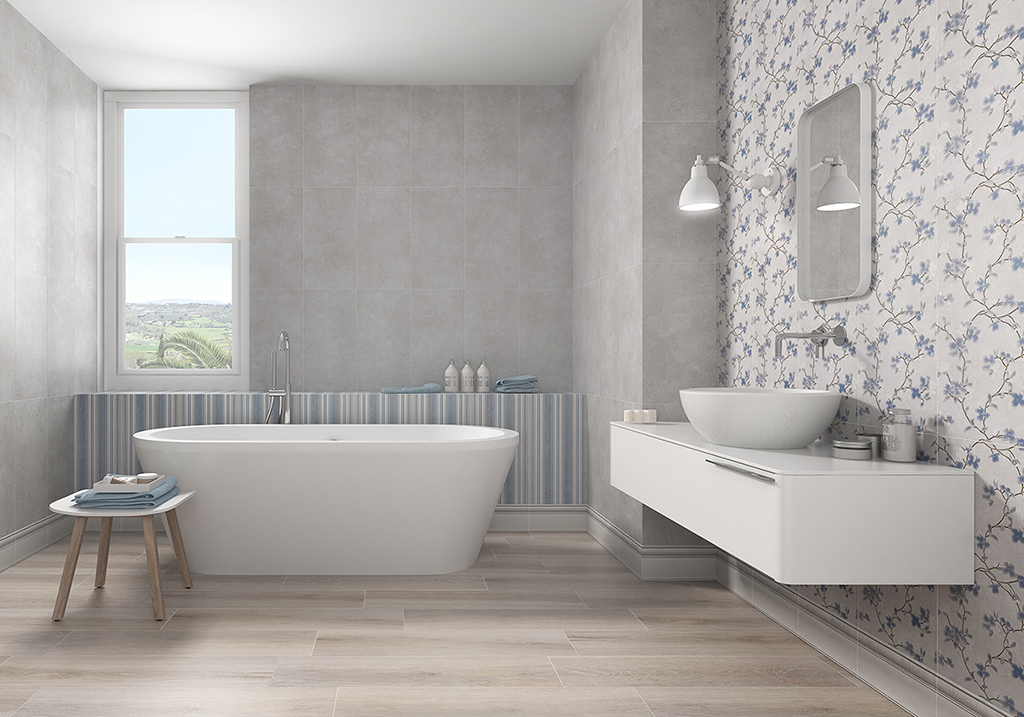 This bathroom is a pure invitation to relax. Bosco Taupe floor tiles are interwoven in perfect harmony with wall tiles, in tones of silver and blue, within a calm and romantic environment. Grace Plata blends with Soft Plata and Touch Azul to create a delicate feminine atmosphere.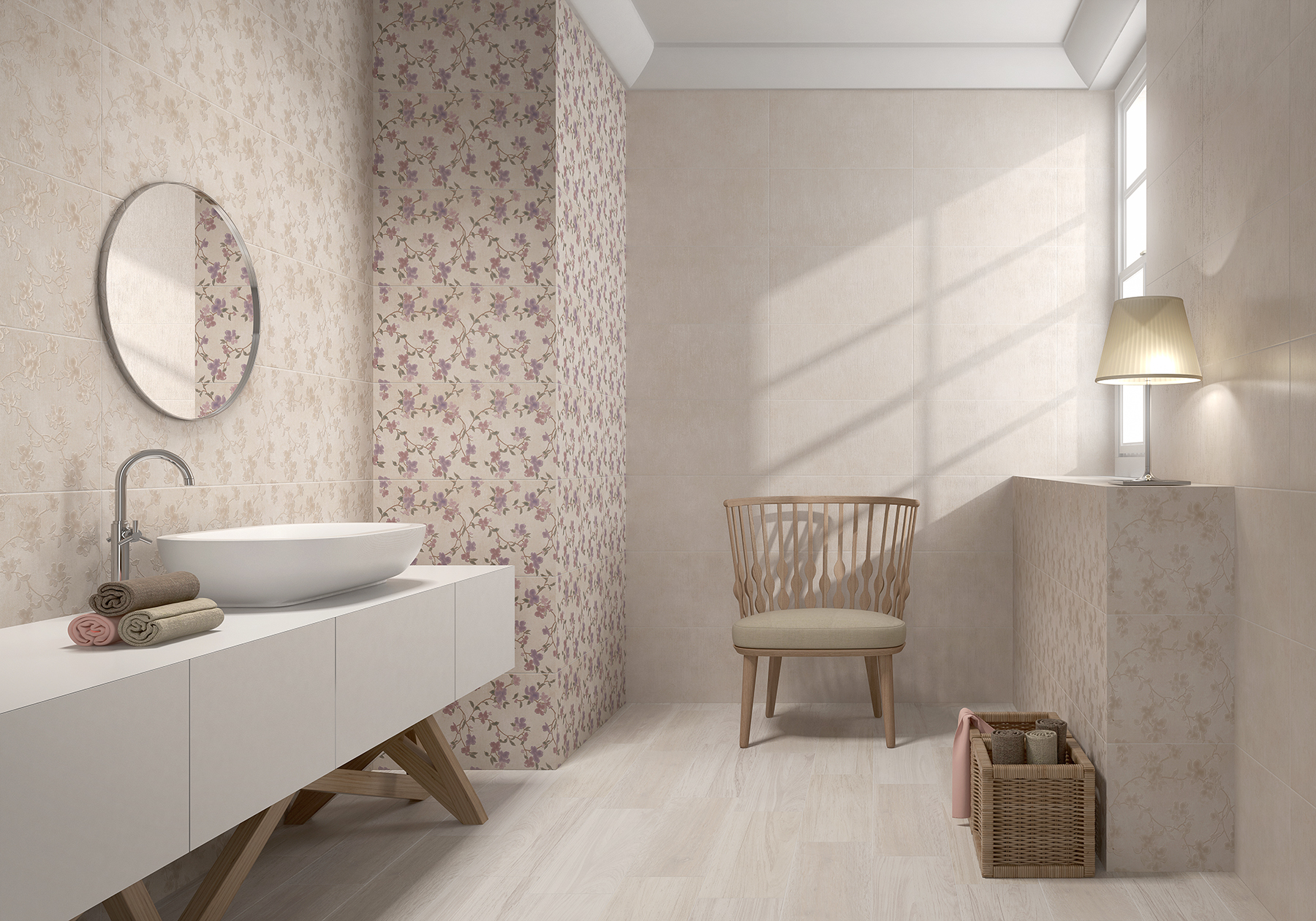 Grace Marfil wall tiles awaken femininity in this setting, interweaving perfectly with the subtlety of Grace Beige. Together with Soft Marfil, they are pleasing to the eye, creating an atmosphere evoking beauty and comfort.  Castle Light floor tiles add the perfect balance to create a distinguished composition of well-being and aesthetic sensitivity.
The power of fascination comes to the world of interior design with floral motifs from Grace. This series from Pamesa Cerámica blooms with flowers, magnifying the home's exquisite feel and giving, like the other series of the Maison collection, a beautiful framework of possibilities for indoor spaces that reawaken to preserve the spirit of textures.