Conceived as a unique gastronomic space, both in its design and its offer, Gastrobar Houdini has opened its doors to the public in the Belarusian city of Grodno. Taking its inspiration from English gastropubs, this venue offers its customers fascinating dishes and delicious cocktails at affordable prices.
This concept perfectly matches the pub's interior decor, created with ceramic tiles by Pamesa. The style, durability, resistance and versatility of Castle, in 20×60 centimetre format were key factors in the choice of floor tiles for this modern establishment.
With a capacity for around 100 people, the various sections are arranged in two main rooms. Inside, the floors are paved with wood-look tiles in the colour happy, whose personality and aesthetic strength interweave with this eclectic space.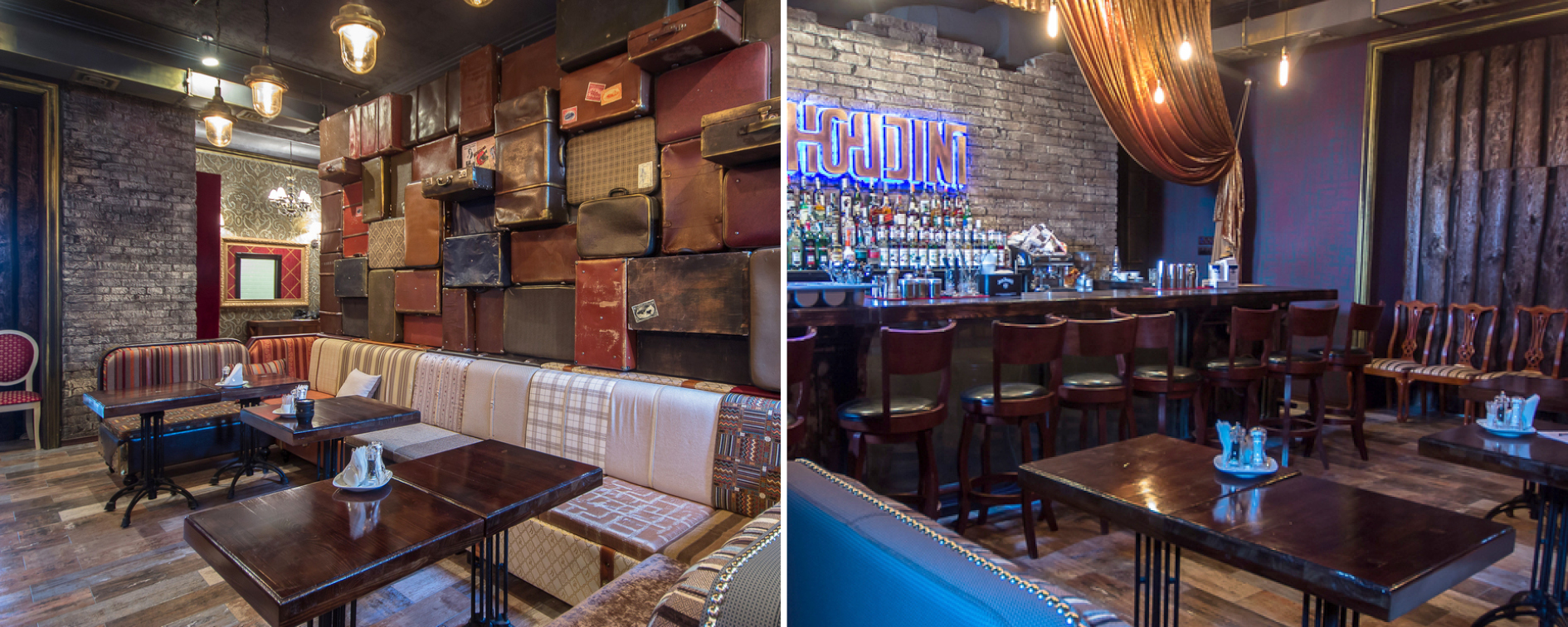 Retro-aesthetic suitcases are a must in interior decorating. Here, combined with the floor tiles, they recreate an atmosphere reminiscent of the early 20th century. Castle brings an extra touch with the quality and natural beauty of wood, but all the advantages ceramics have to offer.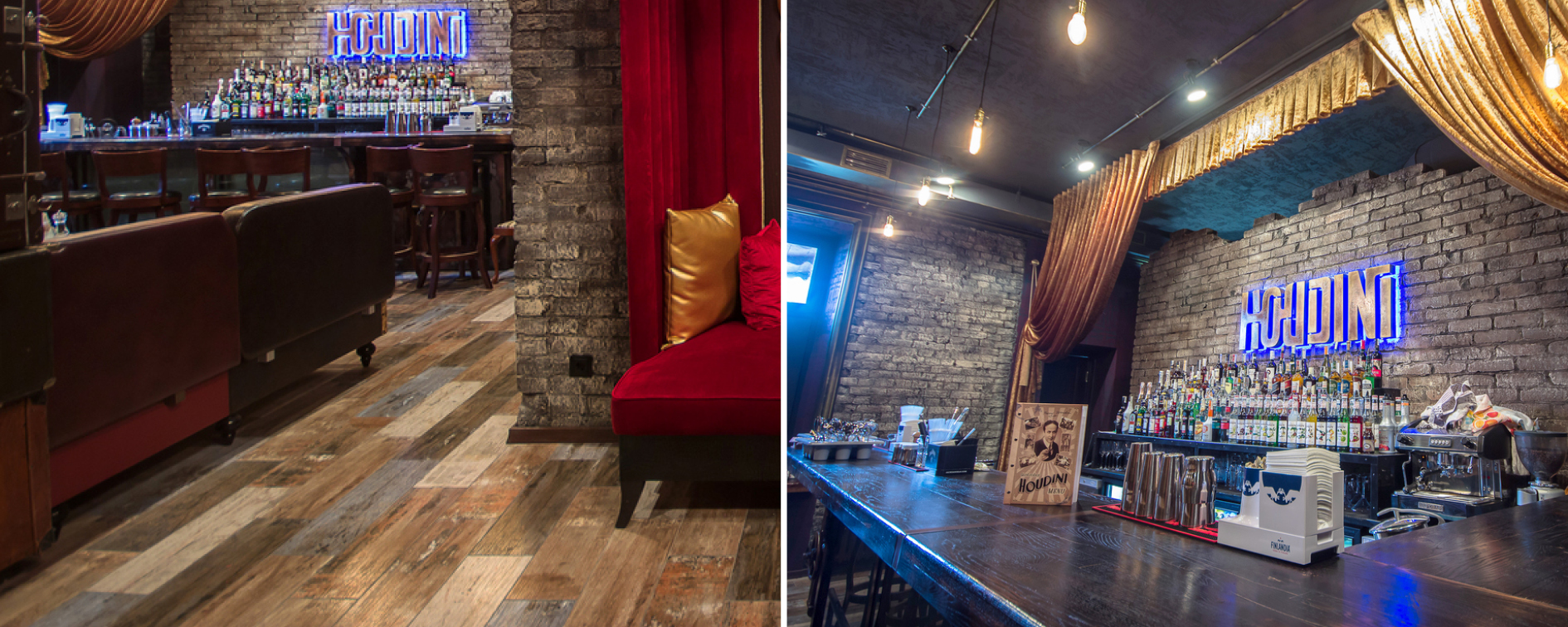 Castle's versatility and uses are clearly on show in this space, where ceramic floor tiles blend with a variety of different materials, textures, colours and formats to guarantee the desired finish. A new gastrobar that offers much more than just gastronomy. A cool pub with its own personality.