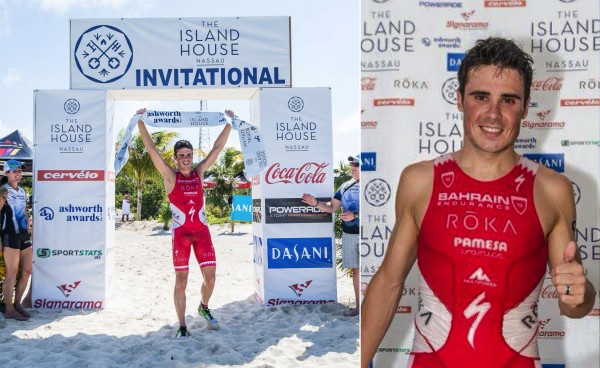 The five-time world triathlon champion, Javier Gómez Noya, made his debut in the new Island House triathlon with a spectacular victory last weekend.
The triathlete, sponsored by Pamesa Cerámica, brought a great season to a close in the three-stage championship held on Highbourne Cay, a small privately owned island in The Bahamas.
Twenty prestigious athletes, ten men and ten women, participated in the event, invited by the multimillionaire Bahamian investment banker Mark Holowesko, who as well as sponsoring events, teams and individual sportsmen and women, also competes in endurance sports.
Gómez Noya completed the three stages in an overall time of 3 hours, 8 minutes and 21 seconds, beating the South African Richard Murray (3 hours, 9 minutes and 43 seconds) and the Britain Tim Don (3 hours, 11 minutes and 13 seconds).
After this golden ending to the 2015 season, he will enjoy a holiday in New Zealand. In December he resumes his training programme at the Playitas de Fuerteventura complex with his trainer Carlos David Prieto and other triathletes who often accompany him in his training sessions.